Hearts all around the world are going Bidi Bidi Bom Bom today at the Launch of Selena Quintanilla's New Collection From Forever 21!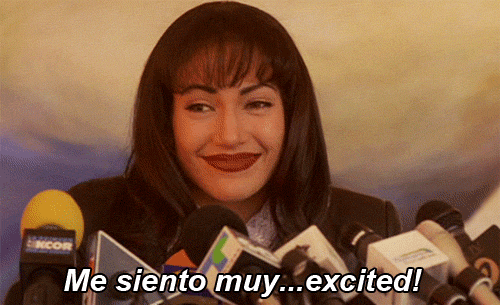 The legacy of Legendary Tejano Singer Selena Quintanilla continues with one of the most popular retail stores FOREVER 21 launching its own "White Rose" collection in her honor!
Not only does it honor the late singer of "Dreaming Of You" but it comes out on the 22nd anniversary of the Selena Biopic release highlighting Selena's life as one of the most influential artists in the world and kick starting Jennifer Lopez career with her role as Selena.
A BIGGER reason for us to STAN!!!
So now for the clothing! Plain and simple………. we will take one of everything!!!
The clothing line features clothing for both men and women that includes sweaters, hats, graphic T-shirts and even pins!!!  Some clothing have the words "Como La Flor" in memory of her favorite flower and of course also one of her most popular songs.
How do you just choose one! It's all so cute!
Check Out some of the collection below.
Selena's sister ,Suzette Quintanilla, will be meeting fans during an event for the collection at the Forever 21's store in Cerritos, California, on Saturday, March 23rd from 12 p.m. to 2 p.m!
To see the full collection CLICK HERE!
---