Dr. Kaplan aka Dr. Bae from Pacific Heights Plastic Surgery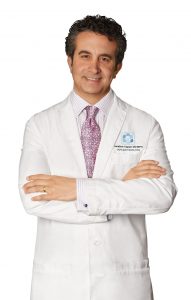 San Francisco Plastic Surgeon
Dr. Jonathan Kaplan, a board certified plastic surgeon originally from Alexandria, LA is proud to call San Francisco home. After completing his plastic surgery fellowship at the world-renowned Cleveland Clinic where he was trained by the same team that performed the first US face transplant, he practiced in Baton Rouge, Louisiana for six years.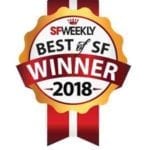 Dr. Kaplan has wanted to be a plastic surgeon since he was 16 years old. But it wasn't a glamorous breast augmentation or facelift that first stoked his interest in plastic surgery. He was observing a plastic surgeon in his hometown and the patient was having a skin cancer removed from their leg. The defect that was left after the skin cancer removal was too large to close directly so the plastic surgeon took a piece of skin from the patient's neck crease, thus hiding the incision, and placed the skin graft onto the leg wound. While not the stuff plastic surgery reality TV is made of, it was still fascinating and ultimately the experience that motivated Dr. Kaplan to pursue a career in plastic surgery.
Consultation:
Consultations are $100. You will be charged via credit card over the phone at the time you book your consultation. The $100 consultation fee will go towards any service or product you purchase from our office.
Appointment Cancellation Policy:
Our office strictly enforces a 48 hour cancellation policy. If you are unable to keep an appointment you must call our office at least 48 hours in advance to avoid forfeiture of your $100 consultation fee. Cancellations by voicemail are not accepted. You must call and speak with our front office staff during office hours. You can reschedule once without penalty but if you reschedule again, your original $100 consultation fee will no longer go towards the purchase of any procedure or service from our office. Additionally, a second $100 consultation fee will be charged when rescheduling the second time. In other words, please come in for the appointment you schedule – we'd love to see you!
Cash, checks or credit cards (Visa, MC, American Express) are accepted forms of payment. Financing is also available through CareCredit, Prosper Healthcare Lending and Alphaeon Credit.