St John's 5 Things To Know – That Taylor Swift Taught Us
By St. John on March 6, 2019
Join St John on St Johns Play House every Monday – Friday at 4:15P as he brings you his newest segment called…..5 Things You Need To Know!!
Even though Taylor Swift's Birthday is not until December she dropped some major knowledge on us inspired by her turning the Big Three-O this year!!
Elle sat with the "End Game" singer and came out with 30 Things That She Learned Before Turning 30. They were such good life lessons that St John had to pick his top 5 Things To Know and share them with you!!!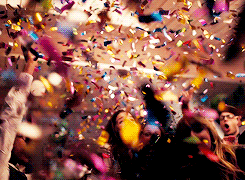 "I've heard people say that your thirties are "the most fun!" So I'll definitely keep you posted on my findings on that when I know. But until then, I thought I'd share some lessons I've learned before reaching 30, because it's 2019 and sharing is caring."
1.Being sweet to everyone all the time can get you into a lot of trouble. While it may be born from having been raised to be a polite young lady, this can contribute to some of your life's worst regrets if someone takes advantage of this trait in you. Grow a backbone, trust your gut, and know when to strike back. Be like a snake—only bite if someone steps on you.
2.Trying and failing and trying again and failing again is normal.It may not feel normal to me because all of my trials and failures are blown out of proportion and turned into a spectator sport by tabloid takedown culture (you had to give me one moment of bitterness, come on). BUT THAT SAID, it's good to mess up and learn from it and take risks. It's especially good to do this in your twenties because we are searching. That's GOOD. We'll always be searching but never as intensely as when our brains are still developing at such a rapid pace. No, this is not an excuse to text your ex right now. That's not what I said. Or do it, whatever, maybe you'll learn from it. Then you'll probably forget what you learned and do it again…. But it's fine; do you, you're searching.
3. I learned how to make some easy cocktailslike Pimm's cups, Aperol spritzes, Old-Fashioneds, and Mojitos because…2016.

4. Apologizing when you have hurt someone who really matters to you takes nothing away from you. Even if it was unintentional, it's so easy to just apologize and move on. Try not to say "I'm sorry, but…" and make excuses for yourself. Learn how to make a sincere apology, and you can avoid breaking down the trust in your friendships and relationships.

5.Banish the drama. You only have so much room in your life and so much energy to give to those in it. Be discerning. If someone in your life is hurting you, draining you, or causing you pain in a way that feels unresolvable, blocking their number isn't cruel. It's just a simple setting on your phone that will eliminate drama if you so choose to use it.

---
For the Full list on ELLE click here.